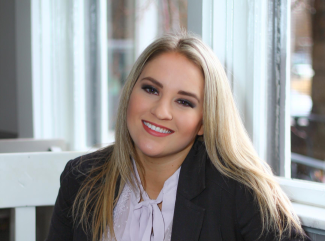 Class of 2020, the World Needs You!
Class of 2020, the world needs YOU.  It may not feel like it right now because:  
Your much-anticipated graduation ceremonies are being changed to virtual occasions. 
Finding jobs is going to be a challenge for some of you. 
You may be sheltering at home with your parents as you take finals and miss your friends and college campus life terribly.  It may feel like all your plans have been canceled because they have! 
The world has never needed you more than right now.  Here's why:
When the economy reopens, your skills and adaptability will be coveted.  There's no one who knows their way around technology interfaces as you do. 
And, Social Media, well that's just a whole new world for a lot of adults.  We try to fit in and participate but it's hard for us.  You know exactly how to converse in a way that's meaningful and appropriate with the maximum impact.  
Your brain processes and problem solves in a way middle-aged adults find extraordinary because it is.  Your perspective is different than ours and we need your input.  We want you on our team to help us find the best solutions for the challenges we face.
Baby boomers are still retiring in record numbers after long and successful careers and our mortality isn't lost on us.  The recent layoffs may find some professionals deciding it's a good time to retire.  If we faced a labor shortage before the Pandemic, how much more so now!  There will be vacancies to fill.    
What to do next?  Pause.  Yes, take a moment.  Celebrate your four-year accomplishment.  Your college diploma will be a wonderful advantage.  Then, make some new plans.  You were attached to the previous "new" plans but this latest new plan could be even better! 
Think about how you can use this time wisely.  If you aren't sure, reach out to a wise grandparent and ask their opinion.  Then ask your most respected professor and see if the advice aligns.  You may be under the same roof as Mom and Dad, if you don't already know what they think, they are probably happy to share their best advice with you. 
See if some common themes emerge:  A new certification, graduate studies, internship, mentorship, etc. 
Put a plan in place.  Travel light.  Stay flexible.  Remain debt-free if possible.  And, if you must borrow money for the next steps, do so sparingly and wisely.  
Recently, my Daughter Courtney asked why she couldn't have been born a year earlier.  She's had some disappointments lately through no fault of her own.  I didn't have an answer.  But now I do.  The world needs her for this year -- 2020.  We need her resourcefulness, insight, keen mind, problem-solving skills, and resiliency to move past the Pandemic.  She has been called for this time in earth's history.  You have been called as well.   
Class of 2020 -- this hurting and sick world needs YOU like it's never needed a graduating class before.  
Thank you in advance for making this planet a better place!